No matter how you want to enjoy your time of the lake we've got something for you! From parasailing to waterskiing, fishing and just cruising, there is something for everyone.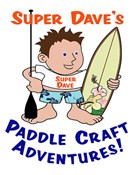 Come on over for a paddling adventure with Super Daves Paddle Craft Adventures! Located on the white sandy beach at Franky and Louies, we are one of the only places on the lake that offers paddle craft rentals for use in a large no wake cove. We offer a variety of paddle crafts that can be used by the whole family including kayaks, kiddie kayaks, canoes, pedal boats, and the newest craze to hit the paddle sports world; stand up paddle boards!
Stand up paddle boarding (SUP) is one of the fastest growing sport globally. Gliding on top of the water, SUP offers a different perspective of the lake than motorboats or jet skis.
Stand up paddle boarding is a great way to workout while enjoying the lake. Paddleboarding offers an amazing full body workout that is so enjoyable, it doesn`t feel like a workout! SUP is a fun, easy way to play on the water and can be enjoyed by people of all ages.
We offer a variety of boards that are suitable for all ages, sizes, and skill levels. Each rental includes a short lesson, a PFD, and a photo that we will post on our Facebook page.
Whatever paddle craft you choose, Super Dave`s Paddle Craft Adventures! wants you to have a fun and safe paddling adventure. All ages are welcome; however, we ask that solo riders be at least 12 years old and able to swim.
Location: 1028 Deer Valley Park Sunrise Beach MO 65079
Phone: 239-233-3038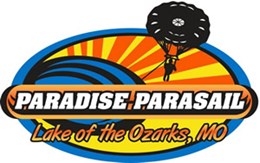 Paradise Parasail has been providing family fun on Lake of the Ozarks for 40 years! We have time-proven experience and safety you can trust. Our experienced USCG captains will give you the safest and most adventurous flight on vessels that speed along miles of shoreline.
After harnessing adventure takers into the smiley face chute, the wind naturally hoists riders aloft while sailing up to 500 feet above the water. Once capturing the astonishing views of the Bagnell Dam and Osage River, you will have the option to take pleasure in a variety of free fall dips. Select a relaxing dip that just allows your toes to touch the water or a thrilling free fall that gets you soaked. When you are visiting Lake of the Ozarks, we guarantee the best ride anywhere. So make sure it`s Paradise Parasail!
Location: 1100 Bagnell Dam Blvd. Lake Ozark MO 65049
Phone: 573-365-6757
Located at mile marker 22 our Marina Headquarters are in Osage Beach MI. Whether you are looking to buy a new toy or spruce up an old one with a custom paint job, we`ve got you covered.
Location: 1650 Yacht Club Dr Osage Beach, MO
Phone: 573-873-2300